Important investments were done in the R&D department, as the result of our guide lines for a continuous improvement of products and processes.
The NP4457 certification provides a set of procedures that allows a structured analysis of all the developments, being easy to consult, and also has great utility in the evaluation of all premises involved in a new project.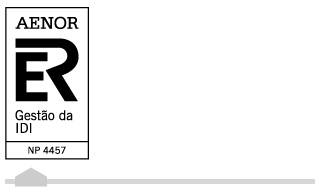 NP 4457: "Research, development and innovation
of solutions, products and services in the
field of polyurethanes".